What is OMM?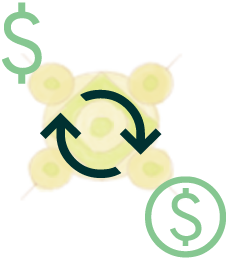 From P2P to OMM, a new settlement paradigm
OMM(Omnipotent Market Maker) is a new trading and settlement paradigm:
everyone trades and settles stochastic assets with NEST system rather than individuals.
First constraint
c(X) ≥ E(X)
The production cost of stochastic asset is not less than
the expected value of this stochastic asset.
Second constraint
E(X) ≥ E(F(X))
The expected value of the programmed stochastic
asset will be not higher than its cost.